iRest Meditation Retreat
Livestreaming Online with Fuyuko Toyota
26th – 29th November 2020
Earlybird:  $400 + GST 10% $40 = $440  to 31 October 2020
Regular: $500 + GST 10% $50 = $550
Payment is by credit card or by direct deposit/internet banking.
There is a 2.6% credit card fee if you pay by credit card.
All amounts are in Australian dollars and include 10% GST.
The Schedule
Thursday, 26th November
3:30–5:30 PM (AEST)
Friday – Saturday, 27th and 28th November
7:00–8:00 AM; 9:00–11:00 AM (AEST)
1:00–3:00 PM; 4:00–5:00 PM (AEST)
Sunday, 29th November
7:00–8:00 AM; 9:00–11:00 AM (AEST)
*AEST (Australian Eastern Standard Time – NSW & VIC)
*AEDT (Australian Eastern Daylight Time – QLD) is AEST less 1 hour
*NZDT (New Zealand Daylight Time) is AEST plus 3 hours
Pearl-Diving: Deep Inquiry to Find Your Purpose
Radiant and precious, your life's purpose is poised to manifest like a one-of-a-kind ocean treasure. How can you discover it and live it fully? In this livestreaming retreat, Senior iRest Trainer and Director of Australasia Programs Fuyuko Sawamura-Toyota invites you on a deep dive to find answers that will enrich your life and those around you, too. In a supportive space, explore the vast waters within your own mind and body, using iRest techniques such as meditative inquiry, BodySensing, and movement meditation. As this year draws to a close and another begins, take time to reset your intention and name your heartfelt mission and desire.
This livestreaming retreat offers a seamless experience that includes ongoing technical support and easy instructions. You'll have the option to access recorded sessions, so you can easily engage the material on your own time and schedule. All levels are welcome.
Please join us on this sacred journey to learn, connect, and cultivate a priceless sense of peace and well-being that will be yours to cherish for life.
This event satisfies the Certification short retreat requirement.
The end of year opportunity to sit and dive deep for a precious self-inquiry.
Practices Include:
Pranayama
iRest Body Sensing Yoga
iRest Meditation Yoga Nidra
Co-Meditation Inquiry
Journaling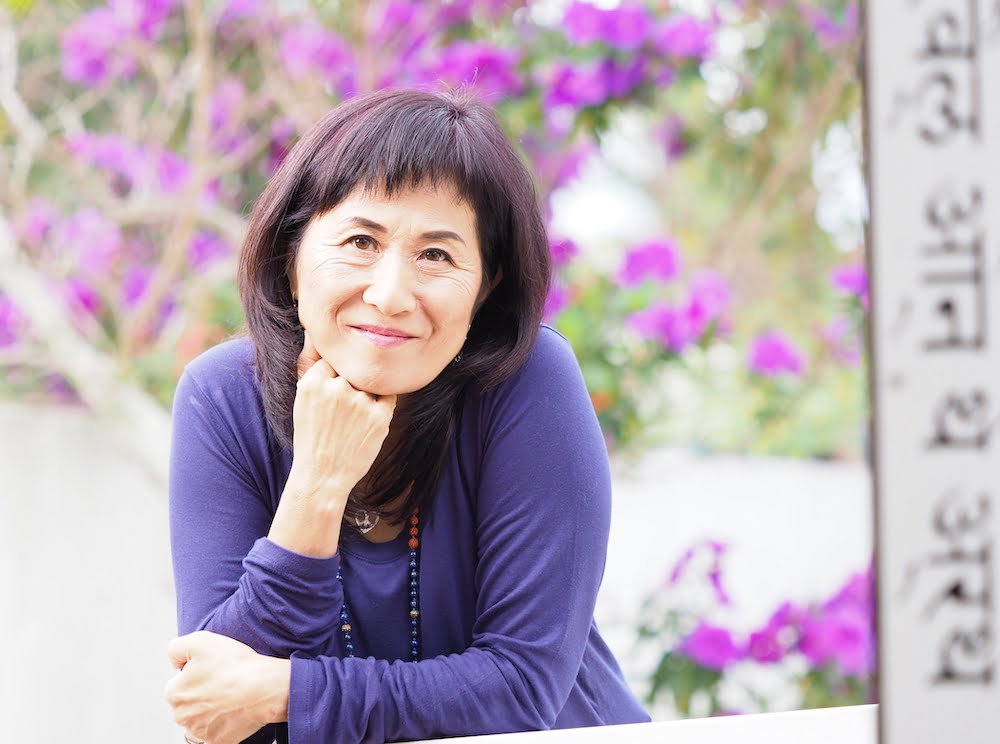 About Fuyuko
Fuyuko Sawamura-Toyota is a certified iRest® Senior Trainer, Retreat Leader and Supervisor/Mentor. Over two decades she has been deeply committed on the path of Yoga and ancient Nondual wisdom. She is a certified Yoga therapist, Yoga teacher and Meditation teacher.
She incorporates iRest and Self-Inquiry in her teachings of Yoga, Somatic body awareness and meditation. She teaches internationally.
In 2007, Richard Miller, her spiritual mentor, brought to Fuyuko a deeper embodied understanding of a nondual way of life. From her heart of Love, Joy and Stillness, she shares precious and powerful teachings to rediscover our True Nature. 
Please complete the booking form below to reserve your place.
Payment is by direct deposit or by credit card. Credit Card payments are via PayPal (though you do NOT need a PayPal account to pay). There is a 2.6% credit card processing fee.