The Yogic Art of Living and Dying
Everyday Practices for End of Life & Awakened Living
an online live-stream workshop with Anne Douglas
25-26th Sept (Fri & Sat) in Canada / USA
5-7pm MST / 4-6pm PST
26-27th Sept (Sat & Sun) in Australia
9-11am AEST
Early Bird: $150 until 31st August
Regular Price: $165
Payment is by credit card only. There is a 2.6% credit card fee.
All amounts are in Australian dollars and includes 15% GST.
The Yogic Art of Living and Dying
We live in a very death averse culture, yet as sure as we are born, we will all die. Few of us are prepared to meet this unavoidable event in a skilful and peaceful manner, be it our own or another's. The ancient wisdom path of yoga offers several perspectives and practices that not only prepare us for this inevitability, but helps us to live our lives in a more sacred, welcoming and integrated manner.
This workshop will introduce you to a rich menu of experiences that act as dress rehearsals for the final event.
Practices Include:
Pranidhanat Pranayama: The Art of Surrender through Breath
Pratyahara: Sensory Withdrawal for the Final Moment
Savasana & Yoga Nidra: Meditation in Corpse Pose to navigate the layers of consciousness into the Peace that Abides
Death Dress Rehearsals: Closing the Gates Practice
Guided Meditation to the Unborn, Undying Self
The Yogic Art of Living and Dying is a workshop for our time! Don't miss this opportunity for enrichment from master teacher, Anne Douglas.
About Anne Douglas
Anne Douglas, RYT500 & C-IAYT, has been teaching yogic philosophy, workshops & retreats since 1989 and is a senior iRest Yoga Nidra Trainer & Retreat Leader.
Anne's boundless enthusiasm, depth of wisdom and radiant heart create fertile ground for inspired learning.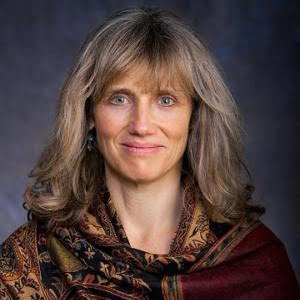 Please complete the booking form below to reserve your place on The Yogic Art of Living and Dying, an online live-stream workshop with Anne Douglas.
Payment is by credit card only. Payment is made via PayPal (though you do NOT need a PayPal account to pay). There is a 2% credit card processing fee.