iRest 4-Day Retreat
"Revealing Your Wholeness…  Your True Identity"
with Fuyuko Toyota
2 – 5 December 2021
Livestreaming Online

(Australian Eastern Daylight Time)
AUD $440.00 – Early Bird Price through to 11 Nov 2021
AUD $550 .00 – Regular price
All amounts are in Australian dollars and include 10% GST.
Payment is by credit card or by direct deposit/internet banking.
There is a 2.6% credit card fee if you pay by credit card.
---
The Schedule
All times listed are in Australian Eastern Daylight Time (AEDT)
2nd December (Thursday)
4:30 PM –  Oriention,
5:00 PM – 6:30 PM Program
3rd (Friday) – 4th (Saturday) December 
7:00–8:00 AM; 9:00–11:00 AM
1:00–3:00 PM; 4:00–5:00 PM
5th (Sunday) December
7:00–8:00 AM; 9:00–12:00 Noon
*AEDT (Australian Eastern Daylight Time – NSW & VIC)
*AEST (Australian Eastern Standard Time – QLD) is AEDT less 1 hour
*NZDT (New Zealand Daylight Time) is AEDT plus 2 hours
---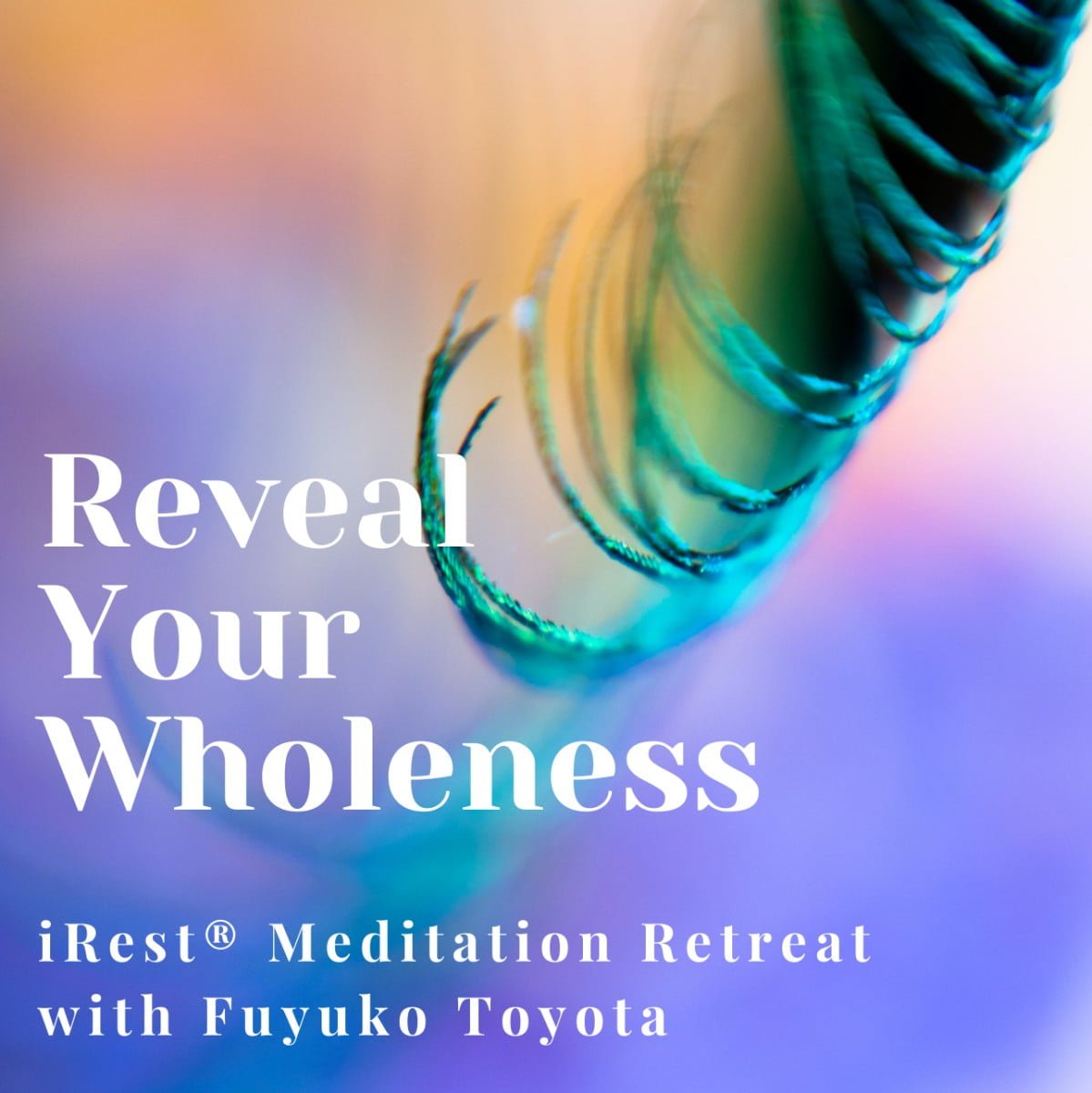 Revealing Your Wholeness: Your True Identity
"Awakening Spiritual Heart to know thy self" at this 4-day live online retreat with Fuyuko Toyota.
We may know that welcoming and feeling both physical or psychological pain or wounds could lead to deep release and healing.
The great thing about healing wounds with your own loving presence, is that it leads to a revelation of your True Identity: Wholeness.
Sounds simple? But it's not as easy you may think.
This retreat's structured program, with like-minded-people, and the loving and kind approach of iRest meditation will help you to feel, heal and reveal your Wholeness = True Identity, naturally. 
No need to wait for ten years from now.
One of the very important aspects of these practices is to keep it simple and consistent. We will attend to our own direct experience and perception. 
This is a special "me-time" set aside before the end of year, to review the year, renew and reconnect with your Wholeness and reclaim your True Identity in readiness to embrace the new year.  
Please join our end of year short retreat and enjoy various practices, including guided and silent meditations, Body and BreathSensing Yoga, iRest yoga nidra, and interactive discussion. 
This 4-day retreat will help you to:
Meet & Feel all aspects of yourself 

Heal limiting beliefs and emotions

Listen to your innate intuitive wisdom

Reveal the Wholeness of your Being 

Shift and abide as your True Identify = Essential Nature

Deepen your intimacy with yourself and all of life

Integrate meditation into all of your daily activities
During the retreat we discover that all movements of body, senses, mind and world are direct pointers that continually point to our Wholeness of Being; that is simple, beautiful, still, equanimous, and the essence of true love, happiness, peace, and well-being that is independent of circumstances; neither coming nor going; ever-present, yet unrecognized because of its simplicity are revealed.
Join us on this 4-day retreat where we engage practices of Body and BreathSensing Yoga, and periods of meditation, iRest® yoga nidra and spirited self-inquiry that celebrate awakening, not as an achievement, but as our ever-present Presence in which we experience our True Home that exists within us. This is the way of enlightenment. This is the way of true peace, harmony, aliveness, and love.
This live-streaming retreat offers a seamless experience that includes ongoing technical support and easy instructions. You'll have the option to access recorded sessions, so you can easily engage the material on your own time and schedule. All levels are welcome.
This event satisfies the Certification

short retreat

requirement.
This special opportunity to sit and dive deep with Senior iRest Trainers; Fuyuko Toyota to reveal your Wholeness of Being; YourTrue Identity. 
Practices Include:
Pranayama
iRest Body-Sensing in movement
iRest Meditation Yoga Nidra
Co-Meditation Inquiry
Bedtime Yoga Nidra
Journaling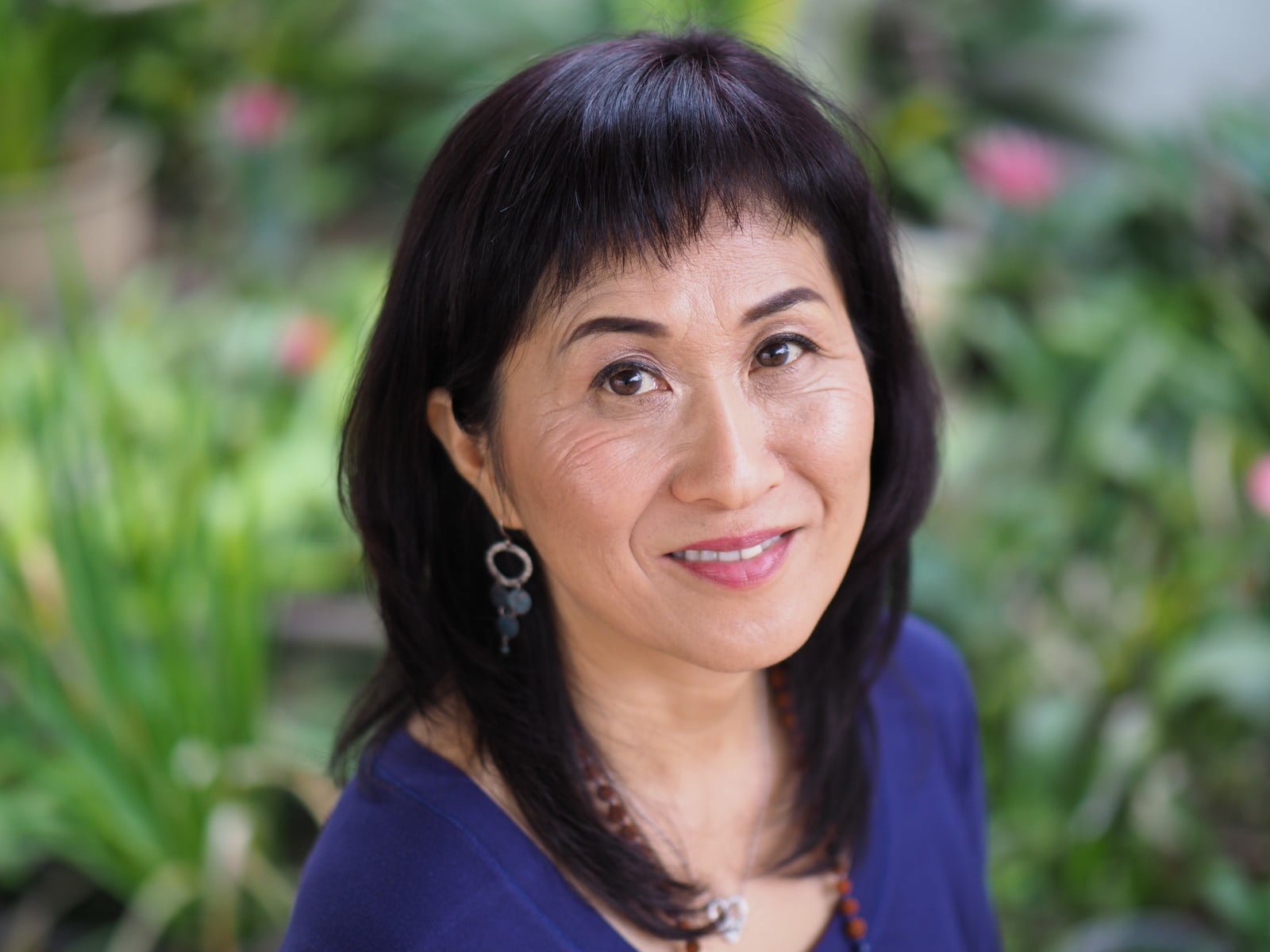 About Fuyuko Toyota
Fuyuko Sawamura-Toyota is a certified iRest® Senior Trainer, Retreat Leader and Supervisor/Mentor. Over 25 years she has been deeply committed on the path of Yoga and ancient Nondual wisdom. She is a certified Yoga therapist, Yoga teacher and Meditation teacher.
She incorporates iRest and Self-Inquiry in her teachings of Yoga, Somatic body awareness and meditation. She teaches internationally.
In 2007, Richard Miller, her spiritual mentor, brought to Fuyuko a deeper embodied awakening to her true identity, non-separate wholeness. From her heart of Love, Joy and Stillness, she shares precious and powerful teachings that reveal our True Identity.
Please complete the booking form below to reserve your place.
Payment is by direct deposit or by credit card. Credit Card payments are via PayPal (though you do NOT need a PayPal account to pay). There is a 2.6% credit card processing fee.