Resting In Stillness:
4 Day iRest® Silent Retreat
with Fuyuko Toyota

23-26 November 2017
Brahma Kumaris Centre
83-99 Stotts Lane,
Frankston South, Victoria, 3199, Australia
This retreat is an opportunity to experience Bodysensing yoga, Pranayama, and iRest Yoga Nidra Meditation in the beautiful Brahma Kumaris Retreat Centre in Victoria. The invitation of "Resting in Stillness" allows us to take a pause from daily life and experience the call inward to awaken to our True Nature. Come and treat yourself to a delightful, nourishing time together. When we give ourselves permission to simply rest in the ease of nondual being, we rediscover our authentic aliveness. This is a silent retreat, and counts towards the iRest Certification program.
About Fuyuko 
Fuyuko Sawamura-Toyota is a certified iRest® Senior Trainer, Retreat Leader and Supervisor/Mentor. For the past 20 years she has been deeply committed on the path of Yoga and ancient Nondual wisdom. She is also a qualified Hatha Yoga teacher since 1996. 
She incorporates iRest and Self-Inquiry in her teachings of Yoga, Somatic body awareness and meditation at her yoga studio "Prema Yoga" on the Gold Coast, Australia and internationally.
In 2007, Richard Miller, her spiritual mentor, brought to Fuyuko a deeper understanding of living life in a nondual way.  From a life of ever deepening joy, astonishment and Stillness, a heartfelt desire to share these precious teachings has sprung forth.
She teaches and hosts iRest trainings and retreats in Australia and New Zealand. She has been assisting iRest trainings in North America for Richard Miller and other senior trainers.

"I deeply respect Fuyuko for how she integrates her grounded presence and deep passion for truth, beauty, love and community when teaching yoga and iRest meditation practices …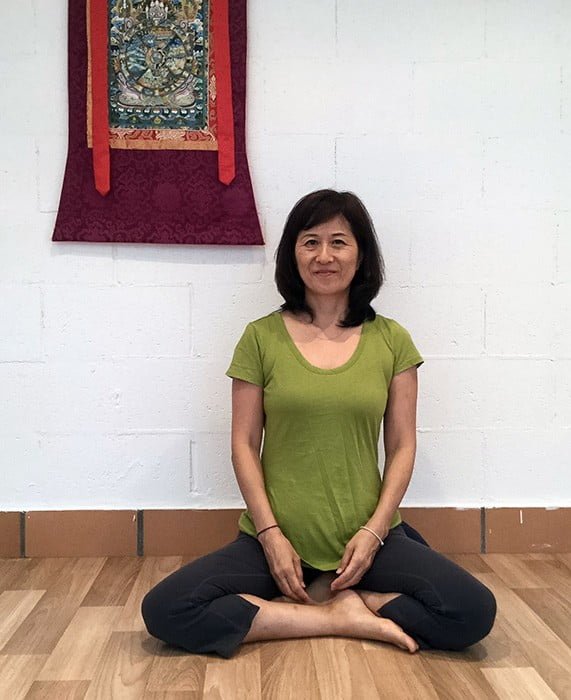 Registration
Please plan to arrive between 3 pm and 5:30 pm on 23 Nov Thursday, for registration, dinner and the first practice begins at 7:15 pm.
The retreat ends at 12 noon on 26 Nov Sunday. The last lunch is included.
Sample Daily schedule

(subject to change):
6:00 – 7:00 AM Personal Practice (optional)
7:00 – 8:00 AM Early Morning Program
8:00 – 9:00 AM Breakfast
9:30 – 12:00 PM Mid-Morning Program
12:30 PM Lunch
1:30 – 3:30 PM Free Time
3:30 – 5:30 PM Afternoon Program
6:00 – 7:00 PM Dinner
7:30 – 9:00 PM Evening program
The Venue
Brahma Kumaris Centre
83-99 Stotts Lane, Frankston South
near Melbourne, Victoria, 3199, Australia
Website | Map | Directions
The nearest airport for local & international travel is Melbourne International
Banking Information
ANZ Bank
Benowa Gardens S/C Branch
Cnr. Ashmore & Benowa Rds, Benowa,
Qld 4217, AustraliaBSB 0 1 4 – 5 2 6
Account Number: 3 9 2 6 2 5 7 9 7
Account Name: Prema Yoga Studio
If transferring from overseas use
SWIFT Code: ANZBAU3MWhen depositing, either state your name or mobile phone number as the reference, and advise your payment by an email to events@premayoga.com.au
Here is the full pricing schedule for The Rest in Stillness Retreat
[ws_table id="4″]
The Brahma Kumaris Centre
The Brahma Kumaris Centre is a beautiful retreat centre near Melbourne and the Centre provides a reflective environment. It is a place where one can detach from the daily pressures of life, re-energise the spirit, and reconnect with the spiritual self.
83-99 Stotts Lane, Frankston South
near Melbourne, Victoria, 3199, Australia
Website | Map 
The nearest airport for local & international travel is Melbourne International