Level 2 iRest® Training
with Stephanie Lopez and Fuyuko Toyota
Prema Yoga Studio
Gold Coast City, Queensland, Australia
16th-20th June 2023
Regular price: $2200

(Early Bird Price ended on 19 May)
Audit: $825

(previous participants)
All prices include GST and are in Australian dollars. 
LIVE ONLINE PARTICIPATION REQUIREMENT:
Live online participation is required to receive an iRest Level 2 Certificate of Completion and classification as an iRest Level 2 Teacher. Attendance will be tracked during each session.
What does the updated iRest Level 2 Teacher Training entail?
The goal of this 5-day practical and experiential training is to deepen your comprehension of iRest philosophy, and develop an in-depth understanding of how to adapt the practice for working with specific groups of people (e.g. students or clients), and in particular areas of interest (e.g. trauma or pain).
You'll gain more experience in delivering group practices and co-meditation dyads, and learn how to work towards becoming script free with confidence and skill.
This intensive training builds on your Level 1 foundational knowledge and is the next step toward becoming a Certified iRest Teacher. You'll dive deeper into the key underlying philosophies, including nondualism. You'll integrate the next level of experiential understanding as it relates to Being, Presence, and Awareness; ultimately transforming your personal practice and grounding your teaching ability.
What does this expanded training cover?
The essential components and principles as to what makes iRest, iRest
Enhanced practical teaching skills including the updates and changes to the iRest protocol
How to explain and describe the 10 steps of iRest and the 38-stage map of meditation
Recognizing blind spots and tracking when trying to fix or change yourself and students
How to interview and deliver orienting talks for specific iRest steps and koshas
Understanding Resonance and Presence when working with groups and individuals
Discussions around the essential and supplemental principles of iRest
Teaching methodologies for staying aligned with iRest
New ways to meet emerging material when teaching groups or in co-meditation dyad sessions
iRest as a trauma-informed practice
How to design iRest classes, series, and workshops
Advanced skills and training for teaching iRest to groups and one-on-one
Exploring the teacher-student relationship, teaching issues, and ethical considerations
Advanced experiential group and one-on-one iRest practice sessions
Evidence-based research proving the efficacy of iRest for various conditions, like post-traumatic stress injury, and sleep disorders
An updated and expanded Level 2 manual with new teaching themes, orienting talks for each kosha, orienting questions to use when interviewing students, and supportive materials for preparing iRest classes and workshops
Is this training right for me?
Yes! If you're committed to the path of becoming a Certified iRest Teacher, or are ready to step into the role of iRest Level 2 Teacher.
This training is also recommended if you want to integrate a deeper understanding of all aspects of iRest Yoga Nidra Meditation and further explore the nondual wisdom and ancient lineage that underlie iRest.
Another really remarkable learning experience! This training did an excellent job building on Level 1 in a way that is already taking both my personal and teaching practices to new levels.
Another "eye opening" level of iRest which has boosted my confidence in myself personally and in teaching this beautiful practice.
With the iRest training the focus isn't on just learning a skill to use out in the world, but rather on helping us create a rich practice of our own that guides us in helping others to find the same thing for themselves.
Frequently Asked Questions
display none on the first accordian
Do I need to be an iRest Level 1 Teacher to do this training?
Yes, our Level 1 Teacher Training is a requirement. While there is no suggested time frame recommended between Level 1 and Level 2, we hope that following your Level 1, you've been able to teach group practices and/or dyads in a variety of settings. Gaining experience in teaching groups and offering dyads will enhance your learning as a Level 2 participant because you will have direct and informed questions based on your ground of experience.
Can I take this training if I'm not currently teaching?
Yes, as long as you've completed our Level 1 Teacher Training and ideally have some teaching experience. Or, you're interested in deepening your personal practice and exploration of nondual philosophy.
I haven't perfected everything from the Level 1 Training, can I still take this advanced training?
Learning is an iterative process. We offer a supportive and dynamic learning environment. If you have a clear understanding of the basics of the iRest Protocol, and some teaching experience, please join us.
I only use iRest tools in one-on-one settings, will this training be valuable for me?
Absolutely, this training will evolve and improve your facilitation of co-meditation dyads.
Is the history and philosophy religious or dogmatic in nature?
No, as you learned in Level 1, iRest supports first-hand experiential understanding, pointing each individual within. The teachings fully support this approach.
Continuing Professional Development Points
The iRest Level 2 Training hours count as CPD's for IYTA, Yoga Australia and Meditation Australia. Psychologists can also use their Level 2 training hours for their CPD points.
Meditation Australia
iRest training is registered with Meditation Australia (https://meditationaustralia.org.au) and becoming a Certified iRest Teacher meets all the requirements to achieve full Membership and be to be listed as a Meditation Australia Registered Meditation Teacher.
Certified iRest teachers can enjoy:
A streamlined Meditation Australia membership approval by virtue of completing this registered program
Listing on the Meditation Australia registered teachers' pages
Regular newsletters and updates
The right to use the Meditation Australia Registered Teacher service mark
On completion of Level 2 iRest training, you will be eligible to join Meditation Australia as a provisional member. See more information here (https://meditationaustralia.org.au/membership/)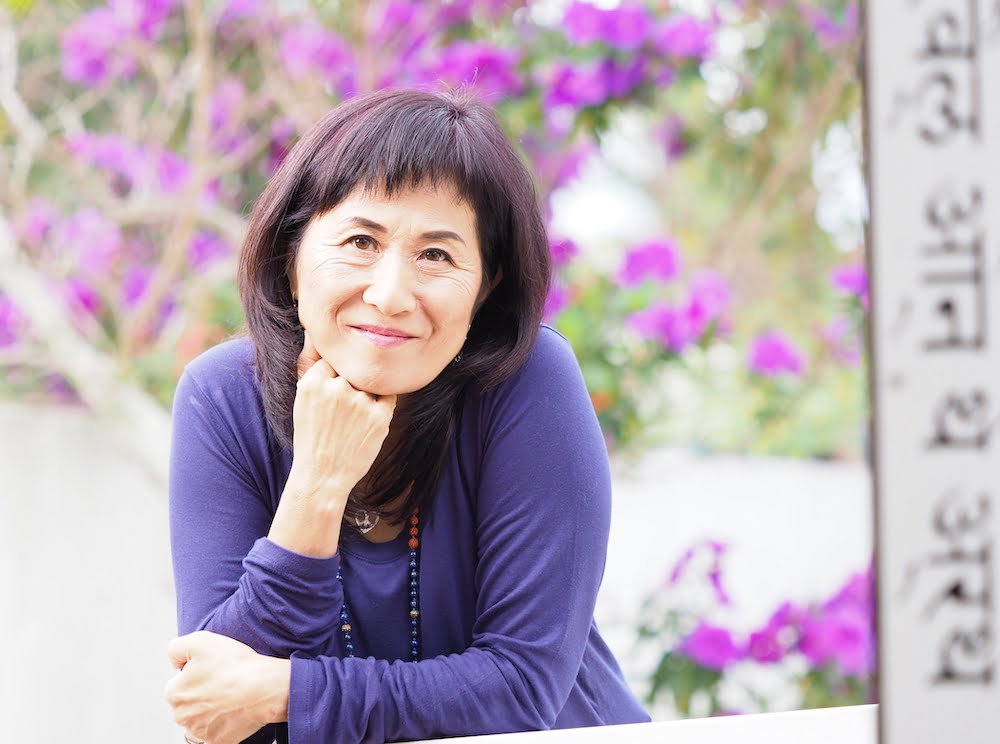 Training Venue at Prema Yoga Studio 
2 Butterfly Court, Benowa
Gold Coast City, Queensland 4217, Australia
Friday 16th June, 8.30am-6pm
Saturday, 17th June 8.30am-6pm
Sunday, 18th June 8.30am-6pm
Monday, 19th June8.30am-6pm
Tuesday, 20th June 8.30am-5pm
There will be a 1½ hour lunch 12.30-2pm
*Schedule subject to change.
Important Note: In order to receive a certificate of attendance designating you as a Level II Teacher-in-Training you must arrive on time every day and attend all training sessions.
Banking Information
ANZ Bank
Ashmore City Shopping Ctr Branch,
206 Currumburra Rd
Ashmore City
QLD, 4214
BSB 0 1 4 – 5 2 6
Account Number: 3 9 2 6 2 5 7 9 7
Account Name: Prema Yoga Studio
If transferring from overseas use
SWIFT Code: ANZBAU3M
When depositing, either state your name or mobile phone number as the reference and advise your payment by an email to events@premayoga.com.au. Your place is not confirmed until we receive your full payment.
Stephanie Lopez, L.I.S.W.-S., C-IAYT, is the Senior Advisor of Philosophy & Learning, and Senior iRest Trainer for iRest Institute.
With a deeply embodied understanding of meditation informed by nearly 30 years of immersion in the nondual teachings of yoga, she leads retreats and trainings internationally with a focus on living an authentic and awakened life.
As a Gestalt psychotherapist, meditation teacher, and certified yoga therapist she bridges eastern wisdom with western psychology and neuroscience to support healing and transformation.
Stephanie also serves as the Vice-Chair on the Certification Committee for IAYT helping to promote standards and credentialing for the yoga therapy field. She has presented meditation at Google, Spotify, and UC Berkeley Haas School of Business.
She is a contributing author of "Yoga Nidra Meditations" and "Practice: Wisdom from the Downward Dog."
Fuyuko Sawamura-Toyota is a certified iRest® Senior Trainer, Retreat Leader and Supervisor/Mentor. For the past 20 years she has been deeply committed on the path of Yoga and ancient Nondual wisdom. She is also a qualified Hatha Yoga teacher since 1996.
She incorporates iRest and Self-Inquiry in her teachings of Yoga, Somatic body awareness and meditation at her yoga studio "Prema Yoga" on the Gold Coast, Australia and internationally.
In 2007, Richard Miller, her spiritual mentor, brought to Fuyuko a deeper understanding of living life in a nondual way.  From a life of ever deepening joy, astonishment and Stillness, a heartfelt desire to share these precious teachings has sprung forth.
She teaches and hosts iRest trainings and retreats in Australia and New Zealand. She has been assisting iRest trainings in North America for Richard Miller and other senior trainers.
I deeply respect Fuyuko for how she integrates her grounded presence and deep passion for truth, beauty, love and community when teaching yoga and iRest meditation practices.
I am deeply grateful for Fuyuko's ability to bring these precious nondual teachings forward into the world. I hope you take advantage of sharing time with Fuyuko in her upcoming offerings.
Dr Richard Miller
Founder of the iRest Path of Meditation
Read Richard Miller's full endorsement of Fuyuko >>
Fuyuko Toyota is a gift to this world!
She is an exemplar of living an ethical, caring life, showering love, compassion and kindness on those she teaches and guides. Through her many years of immersion in the spiritual life, including a decade of sincere study of iRest from Dr. Richard Miller, Fuyuko displays an authenticity of both humanness and quiet, modest awakening, that touches her students, colleagues and friends.
If you have an opportunity to attend a retreat of training with Fuyuko – take it!
Leigh Blashki
Founder AIYT, past-president Yoga Australia, Certified iRest Teacher
Read the full testimonial >>